KIWANIS DISTRICT CONVENTION 2023
The convention will be here before you know it, and we hope you are as excited as we are!
This page has been created for you to answer any questions and make your convention the best it can be for you!
There are essential resources, forms, and dates you need to be aware of.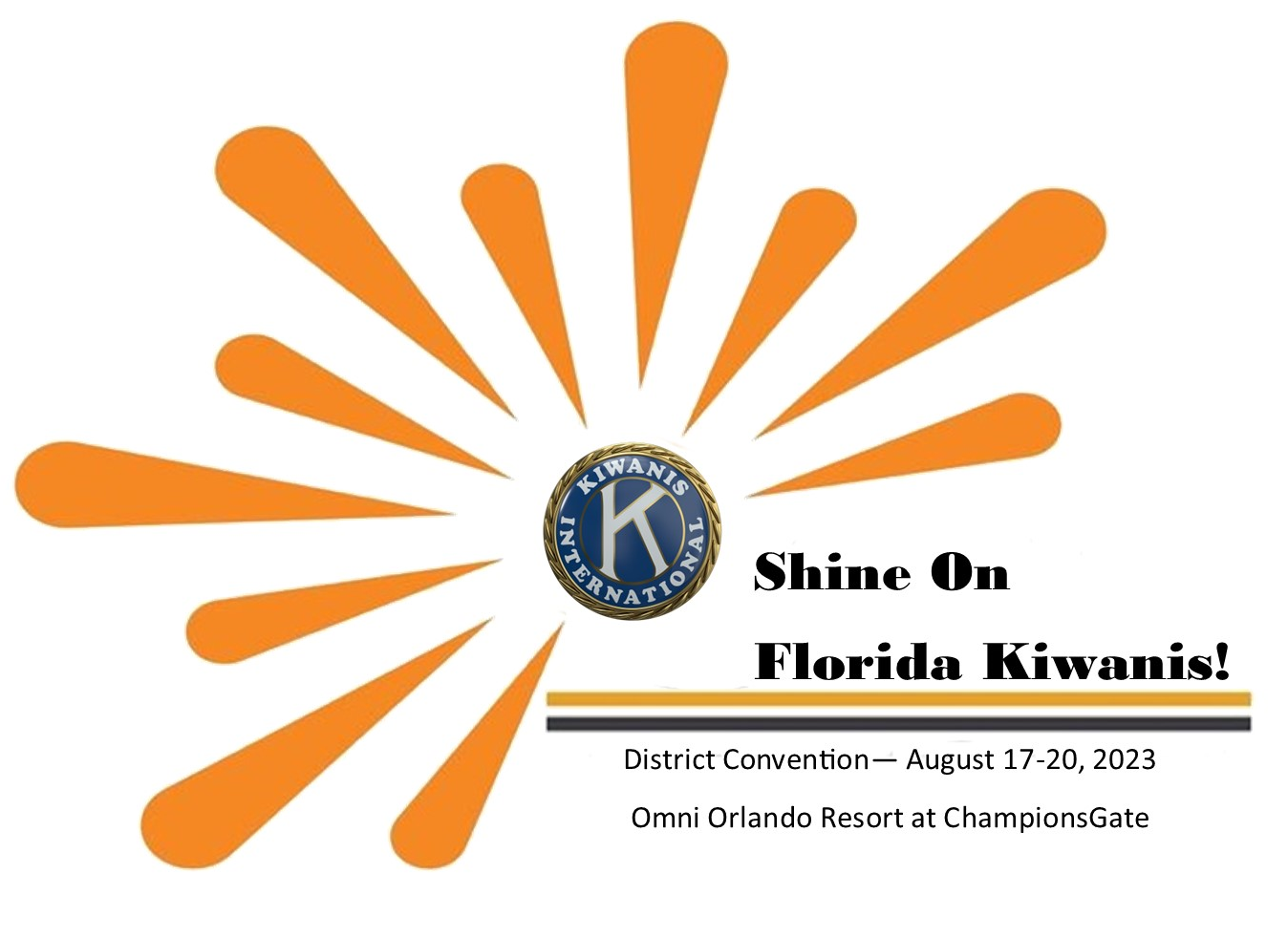 Register now for this exciting event!
Best Value Registration is $295 per person and includes the Friday and Saturday luncheons, Saturday night banquet and the Sunday breakfast buffet. You may add additional a la carte meals to this package.
Registration Only is $150. It does not include any meals but you may add a la carte meals if you choose this option
There is not an option to choose a la carte meals only without selecting one of the two registration options
Registration will close at 5:00 pm EST on August 10, 2023 and there will be no meal tickets available onsite.
---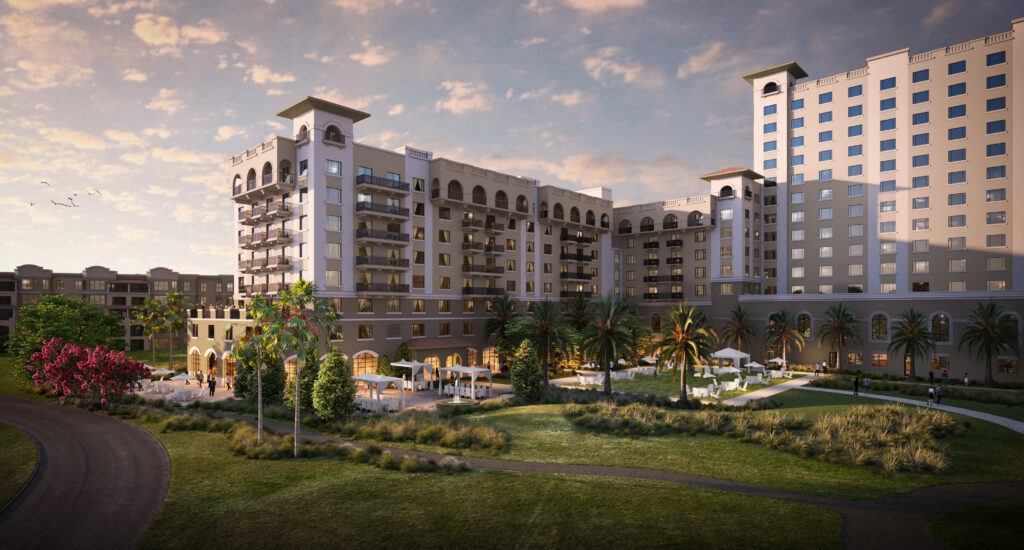 Omni Orlando Resort at ChampionsGate
We have reduced room rates starting at $136 per night (plus tax) blocked for the Florida District convention attendees. This rate includes the $40 resort fee and a discounted rate of $7 per day (plus tax) for self-parking and $12 per day (plus tax) for valet parking but you must book your room using the Kiwanis specific link. When making your selection please note that the Deluxe Guest Rooms, Premier Guest Rooms, and the ChampionsGate Suites are located in the main building. The Sunset Lodge accommodations and the Sunset Lodge and Suites are not located in the main hotel and will require that you use the hotel shuttle to go to and from the conference center.
Scroll down for more information about the Omni Orlando Resort at ChampionsGate
---
CERTIFIED CLUB DELEGATES
Certified Club Delegates receive a $20 credit toward their registration fee. To apply for the credit, enter the coupon code DELEGATE when you are completing your registration.
"Each club is entitled to three elected delegates and three alternates who may serve if any delegate is absent. Club delegates and alternates must be active members of the clubs they represent. However, the Lieutenant Governor or a past Lieutenant Governor may represent any club in their division not otherwise represented by three delegates. Delegates must be elected by each club before the convention and be certified to the district by the club president and secretary.
Official delegates of a newly organized Kiwanis club shall be granted full privileges at District conventions if the charter has been approved by the Kiwanis International Board of Trustees, even if it has not been formally presented to the such club.
All officers and Lt. Governors-Designate of the Florida district and any Past Governors and Past Lieutenant Governors of any Kiwanis district who are active members of a Kiwanis club of the Florida District are delegates-at-large to all conventions."
Alternates and delegates-at-large do not qualify for the $20.00 delegate credit.
---
FIRST TIME CONVENTION ATTENDEES
There will be a casual and informative "First-Timers/Kiwanis 101" workshop held on Thursday afternoon, and again on Friday morning. Presenter "Carp" Carpenter will provide some tips and tricks to make your first Kiwanis convention a complete success. You will learn about the bigger picture of Kiwanis and meet and mingle with other convention first-timers.
---
district bylaw amendments
The Kiwanis International Board recently approved changes to the Standard Form for District Bylaws. This includes restricting the option for candidates to oppose the Governor-elect for Governor, as well as several other changes.
Since these have been approved and implemented, adoption of these changes is not optional but must still be approved in our House of Delegates.
---
CANCELLATION & REFUND POLICY
Registration cancellations must be emailed to [email protected] and must be received no later than 5 p.m. EST on, August 10, 2023. Cancellations will be refunded the amount paid, less a $35 processing fee. Refunds will be issued within 2 weeks of receiving notification. No refunds, regardless of circumstances, will be issued for requests made after the August 10 deadline.
This cancellation notice applies to attendee registration only and does not apply to your hotel reservation. Hotel reservations must be canceled by you directly through the hotel.
Requests to transfer registration to another Kiwanian must be sent in writing by both parties to [email protected] before August 10, 2023.
Anyone who has purchased a registration or a la carte meal ticket(s) and does not attend will NOT receive a refund.
---
OMNI ORLANDO RESORT AT CHAMPIONSGATE
When you are not in workshops or busy doing convention-related activities, this beautiful resort has plenty for you to do and plenty more to keep the family busy.
Surrounded by 36 holes of championship golf and 15 acres of recreation, this Four Diamond resort is one of the nation's premier golf, meeting and leisure destinations. The resort offers a signature full-service spa, sparkling pools, and a lazy river making it the perfect getaway for adults and children alike.
The negotiated group rate starting at
$136 per night (plus tax)
is based on single/double occupancy and will be available until the cut-off date of July 25 or until the block is sold out, whichever comes first. A charge of $30 will apply for each additional adult. Maximum occupancy is four persons per room, regardless of age. Floats for the lazy river are provided for complimentary use for Florida Kiwanis attendees.
If you want to be in the heart of the action, you will need to make your reservation early!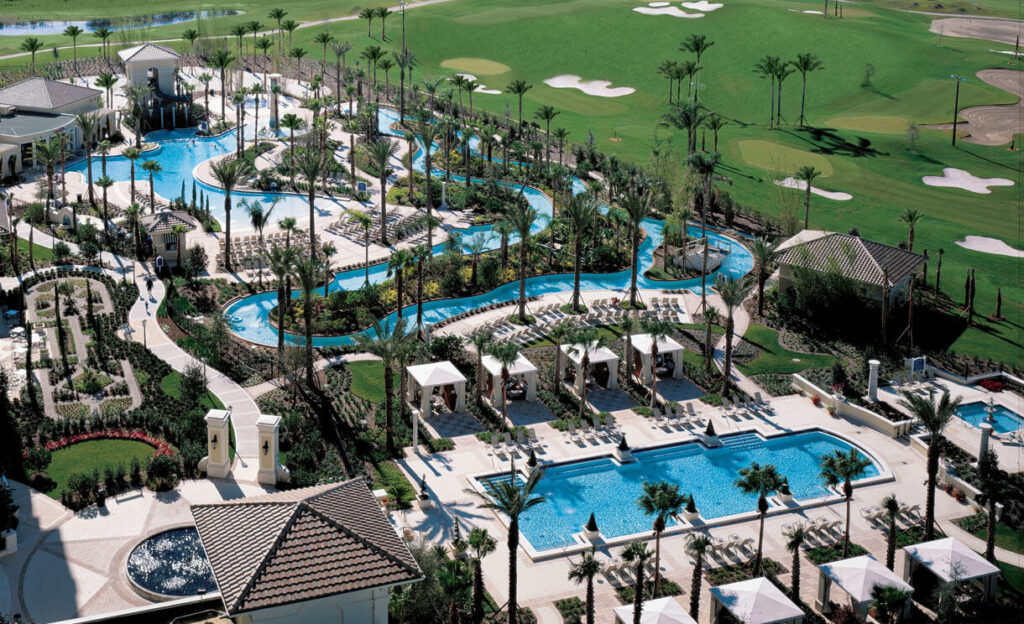 !! MAKE YOUR HOTEL RESERVATIONS NOW !!
PARKING
Self-parking is discounted to $7 per car, per day (plus tax)
Valet parking is discounted to $12 per car, per day (plus tax) for overnight hotel guests
RESORT FEE
The resort fee of $40.00 has been waived for the overnight guests in our group but the amenities are still being provided. Currently included are: in-room high speed, wireless Internet access, 2 bottles of water per room, complimentary use of the health club, transportation to Disney theme parks (24 hour advance reservations are required), newspaper available Monday-Friday, complimentary local and 800# calls, in-room coffee, use of all recreation activities including the lazy river, resort pools, basketball and tennis courts.
CHECK-IN
Upon arrival, an authorization amount equal to the estimated total of your stay, plus incidentals, will result in a "hold" on your credit card.
---
PHOTO WAIVER
For the right to enter the event, and for other consideration, the attendee hereby irrevocably permits, authorizes and licenses to the Florida District of Kiwanis to display, publicly perform, exhibit, transmit, broadcast, reproduce, alter, exploit, license, otherwise use and permit others to use attendee's name, image, likeness and appearance, on a perpetual basis throughout the world and in any medium or format whatsoever now existing or hereafter created, including but not limited to, in and on print publications, electronic, magnetic and optical media, audio and audiovisual works, display, point-of-sale and other advertising and promotional materials, press releases, the internet, and in any other mediums for promotional purposes and any purpose, without further consent or royalty, payment or other compensation to the attendee, and without any further consents or consideration.